; Date: Sun Feb 24 2019
Tags: Search Engines »»»» DuckDuckGo »»»» Internet Privacy
The browser makers and operating system makers generally make a mainstream search engine to be default, rather than DuckDuckGo or other alternatives. Using DuckDuckGo is preferred because of their promise to not track us. So, how then do we implement DuckDuckGo as the default search engine?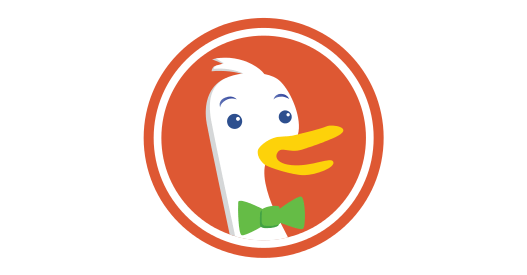 This doesn't appear to be a system-wide setting for default search engine on macOS X.
The default search engine is properly a web browser setting rather than an operating system setting. Web browsers, for convenience, give users a simplified way to enter search queries. Rather than forcing the user to go to the search engine website, the browser has a text entry field (usually the Location Bar) where a query can be entered. That query is then handed off to the default search engine.
I don't know if there is a legal requirement that web browsers be configurable to support any search engine. However, all the web browsers I've used can have the search engine setting configured by the user.
Since there are three popular web browsers for macOS X (Chrome, Firefox and Safari) let's see how each are configured for the default search engine.
Visit DuckDuckGo website
The simplest is to visit the
DuckDuckGo website and you'll be offered the opportunity to set it as your search engine:
Just do this in your preferred browser and you'll be good-to-go.
Google Chrome
One might think Google's web browser would preference Google as the search engine. And indeed it does, but it is very possible to change the default search engine.
When running Chrome, open Preferences -- or visit chrome://settings/ -- and scroll down until you find this section
In the Manage Search Engines area you can set more options.
Firefox
The process here is essentially the same. Open Preferences, scroll down until you find this:
Safari
Again, the process is amazingly similar but of course Safari has a real Preferences window rather than just making it a URL in the browser.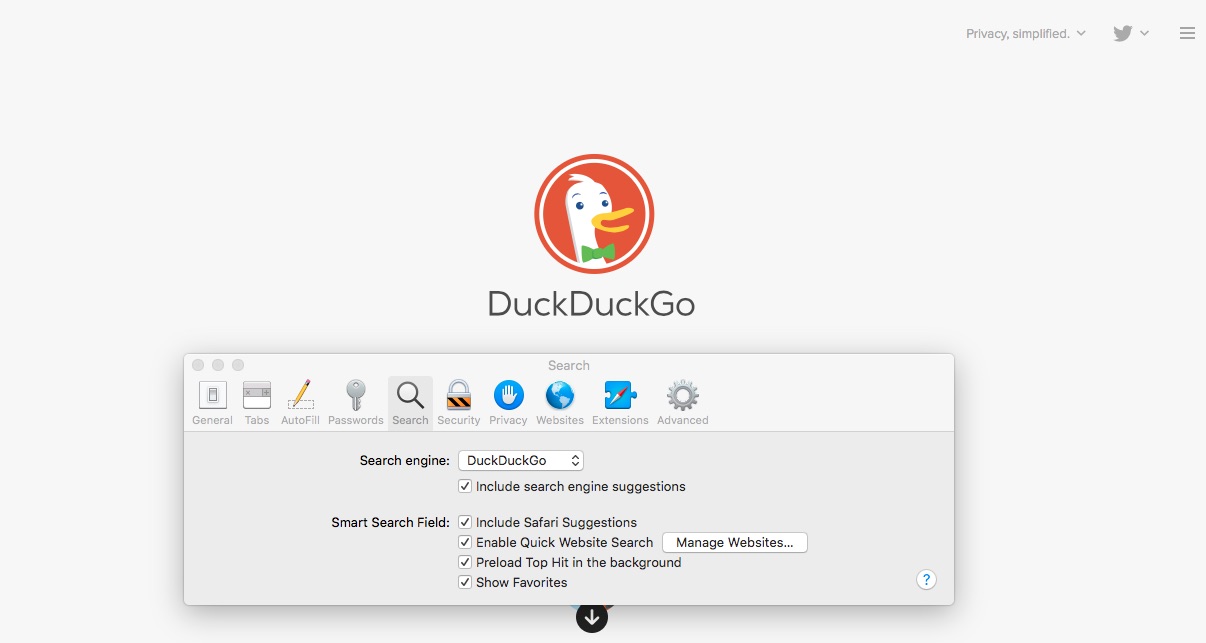 In the General tab you set the default browser home page.
In the Search tab you set the default search engine as shown here.