; Date: Sat Mar 03 2018
Tags: Raspberry Pi
DIY makers around the world are building customized computerized gizmos thanks to the Raspberry Pi, and similar computers. These diminuitive computers pack a lot of computing power, at low energy requirements, and by running Linux they are more approachable than microcontrollers like the Arduino. The Raspberry Pi is the best known of this class of computer. Because of the very large user community, there is a ton of accessories, books, tutorials, and more focusing on the Raspberry Pi.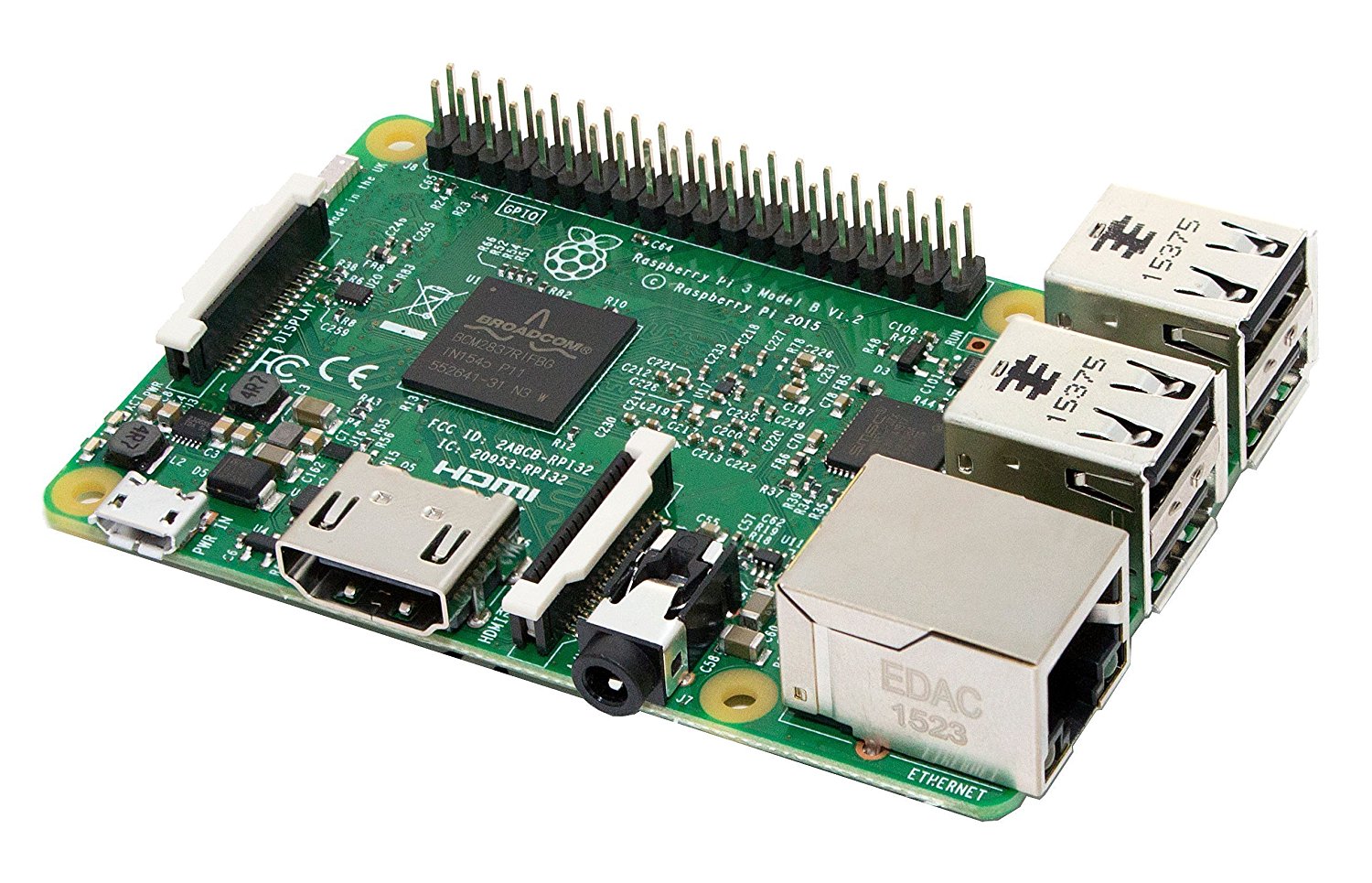 The possibilities for this amazing little computer are huge. In a small space, you have a full fledged Linux computer with significant memory, processing power and device connectivity. In this case "Significant" means 1 GB of memory, a quad core ARM CPU running at over 1Ghz clock speed, USB ports, ethernet port, Bluetooth/WiFi, camera interface, display interface, HDMI, and the famous GPIO pins.
Those GPIO pins are what makes the Raspberry Pi attractive for hardware projects. The computer can be directly interfaced with electrical circuits, allowing you to directly control switches, lights, relays, electric motors, and more. The camera interface can serve as the beginning of a computer vision project.
The default operating system is Raspbian, which is a Debian variant created by the Raspberry Pi team. Debian is a popular Linux distro, and therefore Raspbian has access to a huge base of software coming from the Debian repositories. There's a long list of other distros for Raspberry Pi, some are general-purpose Linux distros while others are very special purpose. For example RetroPie is meant for old-school video game emulation.
Some folks see the Raspberry Pi as a replacement for a desktop computer. Connected to an HDMI display, with keyboard and mouse, you can run Libre Office or a whole bunch of other applications quite easily. However it is pretty limited for this purpose, since 1GB of memory and having the OS running off an SD card does not make for a terribly fast computing experience.
Another big usage area is home audio, home video streaming, file storage systems, and that ilk. There are specialized Linux distros for some of these purposes, like the OpenELEC distro that fits Kodi onto a Raspberry Pi. Plex can be run on a Raspberry Pi, but don't expect to transcode video and therefore your videos must be stored in the playback format.
One could setup a Docker/Kubernetes infrastructure on the cheap with a Raspberry Pi cluster. That would let you experiment, on a very modest budget, with these powerful cloud infrastructure tools, and get a jump start on a DevOps career. The approach is to first mount a Raspberry Pi cluster - there is specialized mounting systems for this available - wiring each to a port on an Ethernet Switch. Then you have a task of producing N distinct SD cards for each computer in the cluster. Then finally to setup Docker/Kubernetes on each. Once setup you can deploy containers and experiment with the tools at a fraction of the cost and electricity consumption of a rack full of servers.
And, of course, you can use the Raspberry Pi to interface with hardware projects of all kinds.
Raspberry Pi 3 hardware
The basic Raspberry Pi hardware is an open-source board containing a lot of computing power in a small product. It is an ARM-based system with (as of the model 3) 1GB of memory, a 1.2 GHz or 1.4GHz CPU, USB ports, Ethernet port, Bluetooth, WiFi, HDMI, and more. The most compelling feature is the GPIO interface making it easy to connect this computer to a hardware project. With the Raspberry Pi, hardware controller projects are now feasible for the masses.
Because it runs a regular Linux operating system, the programming model is familiar to regular programmers. You're not using some crazy real time operating system understandable only by rocket scientists. It's Linux, several Linux flavors available, and all the familiarty this engenders.
Raspberry Pi starter kits
If a single board computer leaves you wondering "how do I get started", these kits offer some comfort. You don't have to guess as to what's needed, the kit assemblers have put together all you need.
Raspberry Pi special kits
For videos see: The SunFounder smart Video Car kit for Raspberry Pi
Cameras
The Raspberry Pi includes a connector, the CSI connector, for attaching digital cameras. Several are avilable including units with a bundled IR LED light so you can implement night vision.
To see this camera used as a security camera system, see: Build your own security camera system with Raspberry Pi and cheap webcams
Raspberry Pi 3 cases
Raspberry Pi heat sinks
Standoff Screws
Displays