; Date: July 22, 2018
Tags: Doctor Who »»»» William Hartnell »»»» Patrick Troughton »»»» and Jon Pertwee »»»» Doctor Who Review
In this, the first multi-Doctor story, we see a situation so dire that the Time Lords must bring together multiple incarnations of The Doctor. The name Gallifrey had not been revealed yet, but the Time Lords "home world" was under attack by Omega. Omega was the Time Lord who developed the time experiments which gave Time Lords the ability to travel throughout time. However in the process Omega was trapped in an alternate dimension, and sought revenge.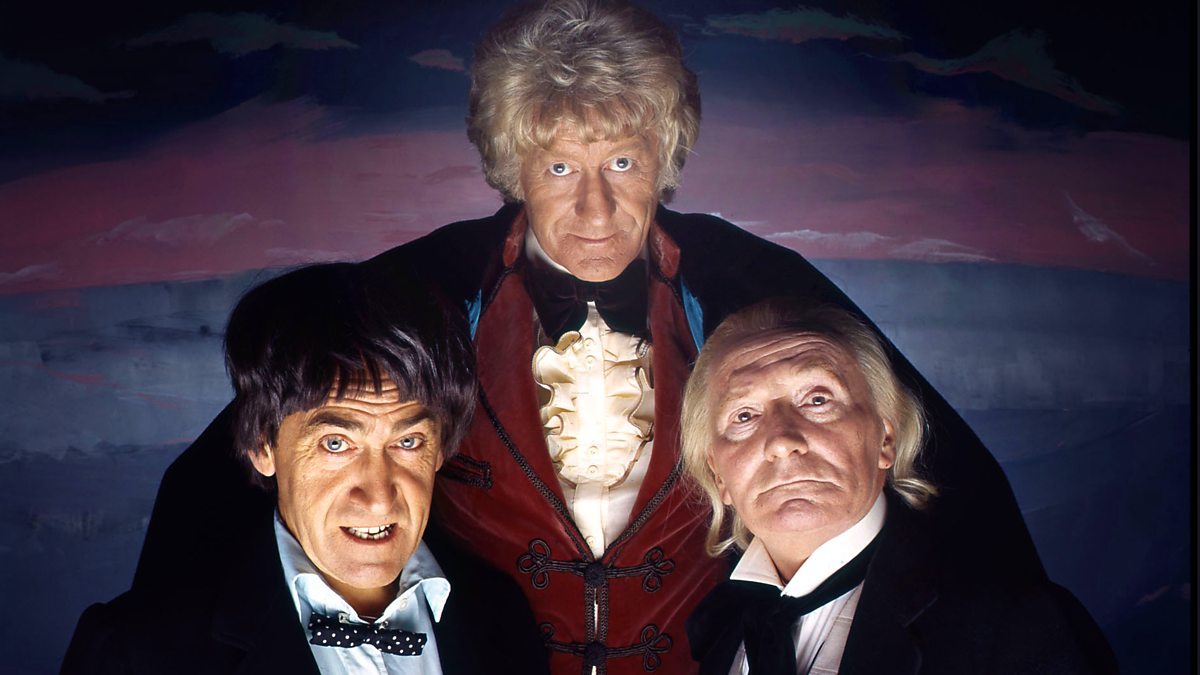 There are strange goings-on at UNIT HQ. There is a strange energy blob eating up everything. This turns out to be a "superluminal signal" that's connected to another dimension.
In the meantime The Time Lords home world is under attack, with energy being drained through a black hole.
At first they send The Second Doctor to work with The Third Doctor to try and remedy the situation. This is directly against the First Law of Time, but the Time Lords are desparate.
Unfortunately the Two Doctors are unable to get along. In almost every multi-Doctor story, the various incarnations are seen squabbling with each other. To solve the squabbling, the Time Lords sent the First Doctor as well. But they didn't count on the actor William Hartnell being too ill to take on a full role, and therefore the First Doctor only came as far as a Time Eddy from where he could kibitz.
Eventually The Doctors and UNIT folk traverse a "bridge" to travel to this alternate universe. It's an "anti-matter universe" which would have meant they would detonate the moment they reached the place - but the TARDIS helpfully created a force field to prevent that from happening.
In that universe they met Omega -- in a sense the founder of the Time Lords. He was responsible for the experiments and stellar engineering through which The Time Lords developed the ability to travel through time. But he became trapped in this alternate universe and wanted revenge on the Time Lords, hence the attack.
He also wanted to escape this dimension. However, his body had been destroyed and it was impossible for Omega to escape.
In the end, all they could offer Omega was death -- supposedly.