; Date: Tue Nov 23 2021
Tags: Doctor Who »»»» Doctor Who Season 13
The BBC today announced sketch of a schedule for the Doctor Who specials during 2022.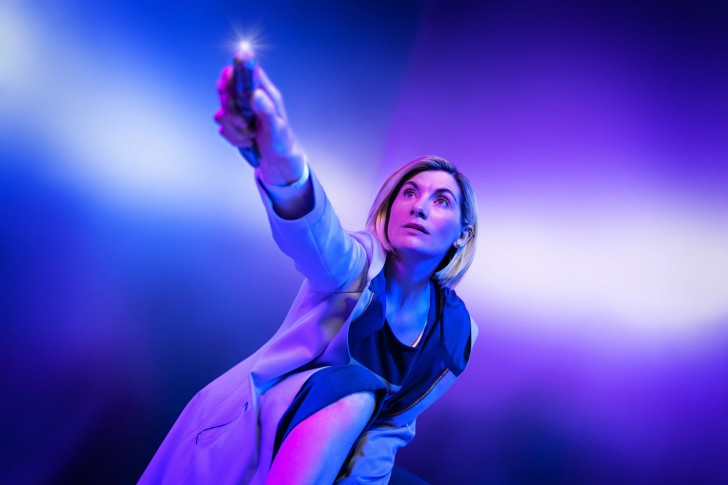 Tacked onto the end of - Regarding the Jan 1, 2022 Doctor Who holiday special - was a description of when the three Doctor Who specials would air during 2022. But, we already knew this BBC, why are you telling us again?
The festive episode is the first of three Doctor Who Specials airing in 2022. The second Special airs in Spring and Jodie's final feature-length Special (in which the Thirteenth Doctor will regenerate), will transmit in autumn 2022 as part of the BBC's Centenary celebrations.
The first sentence refers to the January 1, 2022 special, the description of which appeared just above this paragraph.
The second special will air in "The Spring". Gee, BBC, can't you be more specific? I'm sure you know. What does it serve any of us to hold back?
The final special, as was already known, will be Jodie Whittaker's final episode. This tells us one new bit of information, that The Doctor will regenerate in the episode. It is probably also new information that this will be part of the BBC Centenary Celebration.
What's happening is that the BBC was founded on October 18, 1922. The BBC started first as a radio network, and expanded into television in the late 1930's.
I found a press release from the BBC suggesting that for its 100th year, there will (of course) be a long and varied list of specials. Having a special Doctor Who episode during this time would be very fitting. And, it also gives us a likely date for the 3rd episode of 2022: November 23, 2022 -- since November 23 is the Doctor Who anniversary date.
This also provides a partial explanation why there are to only be 3 Doctor Who episodes during 2022. It has to do with what is a busy broadcast schedule at the BBC because of the Centenary.
Something this does not answer is - what about a holiday special on January 1, 2023? It doesn't seem that there will be one. Russel T Davies is supposed to have his first episode on November 23, 2023 (60th anniversary), and Chibnall's final episode is this one with Jodie Whittaker's regeneration into whoever the new person will be.