By:
+David Herron; Date: April 3, 2017
Tags: Doctor Who »»»» Season 10 »»»» Weeping Angels
The Weeping Angels were born before the beginning of the universe, apparently. Their curious trait is that when observed, they are quantum locked and cannot move, and can move freely when unobserved. They feed off time vortex energy created by sending victims into the past, and feeding off the time potential of the life which was lost.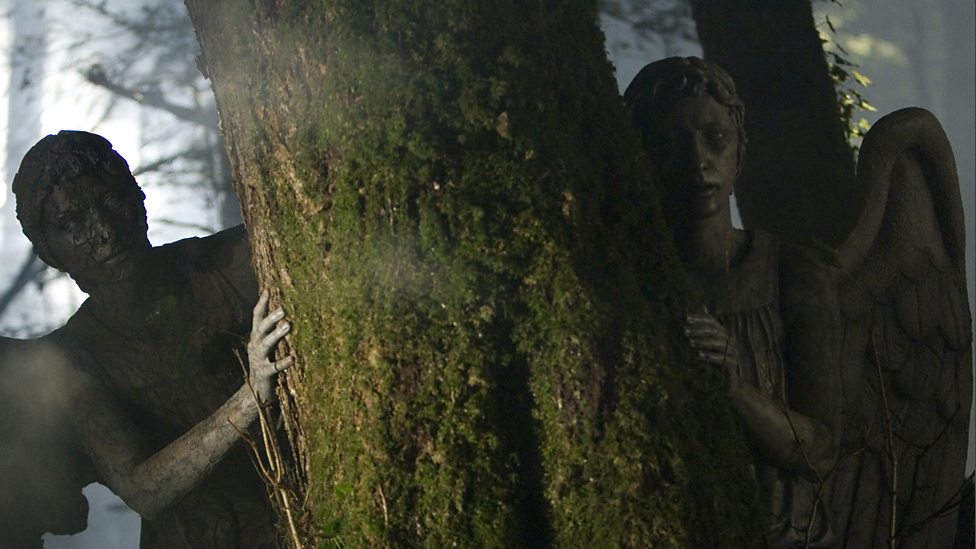 Time of Angels, Flesh and Stone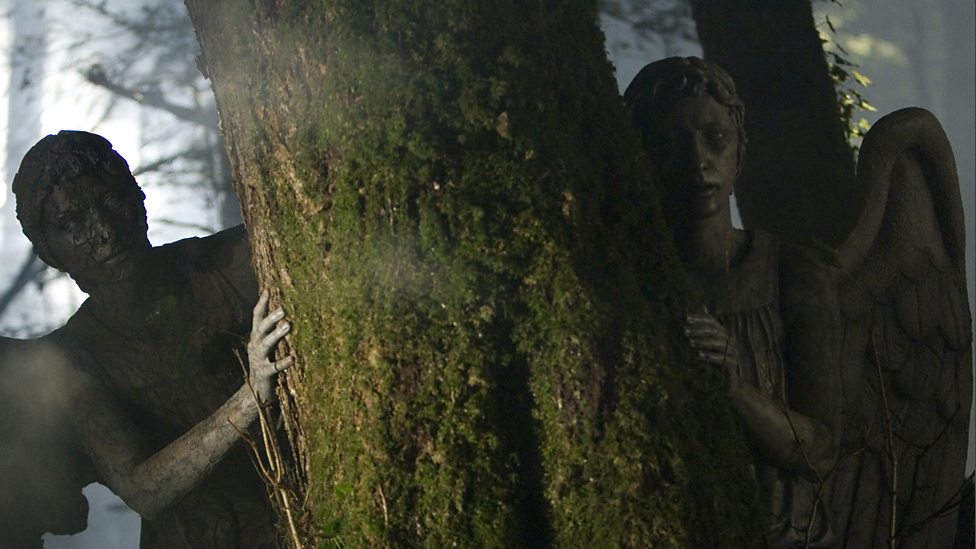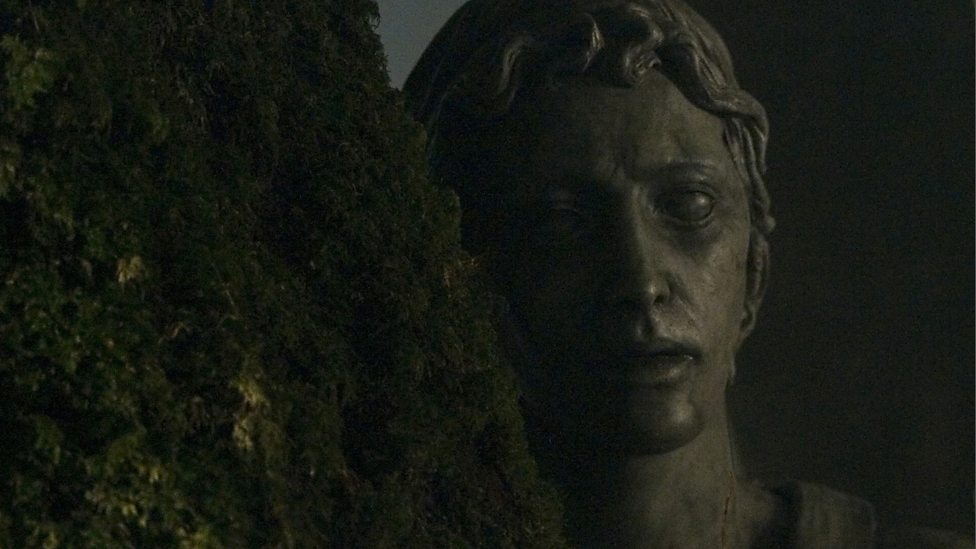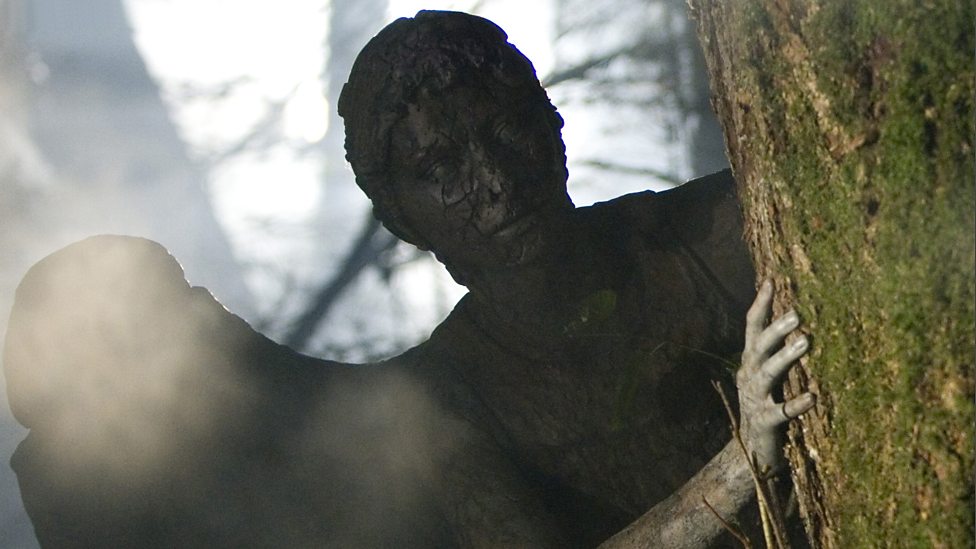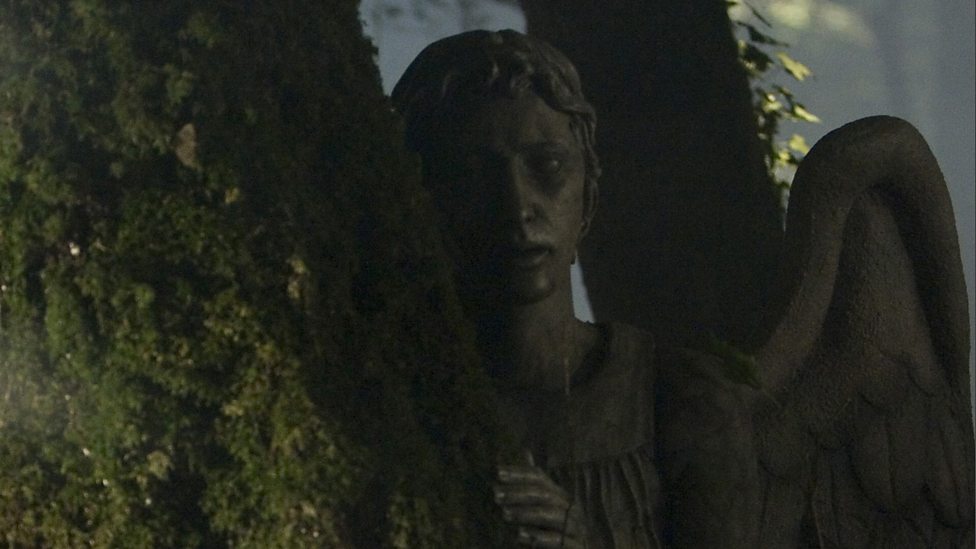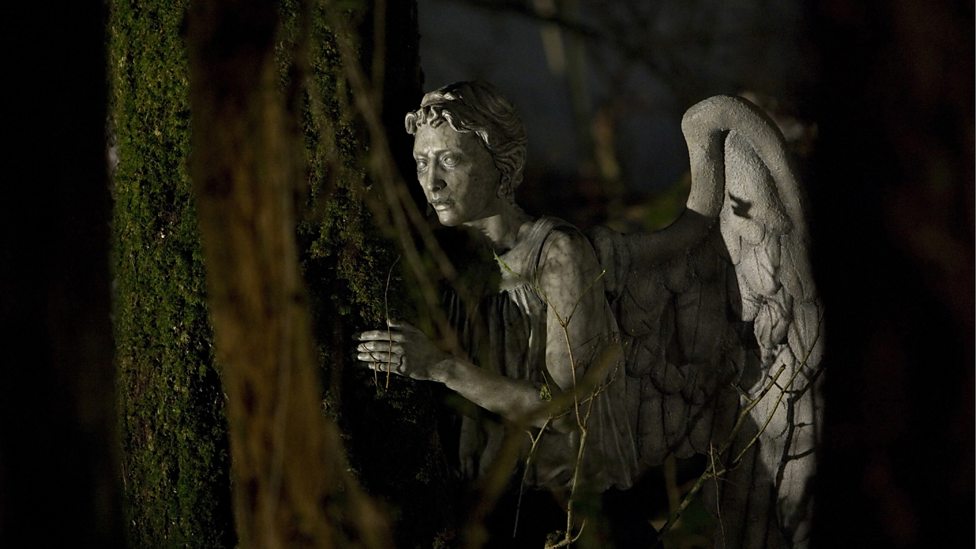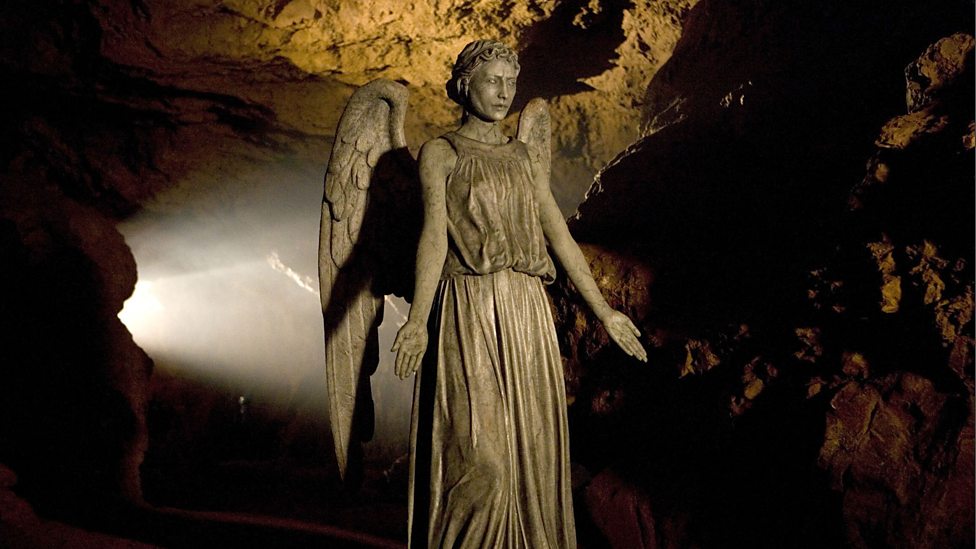 Initial appearance - Don't Blink