; Date: Mon Feb 24 2020
Tags: Doctor Who »»»» Doctor Who Season 12
The finale of Season 12 is fast approaching, and the BBC has released both a Next Time trailer and a Preview trailer; since we already covered the first let's go over the second. Going by the Preview, the action will be split between Gallifrey and the Cyber Troop Carrier ship.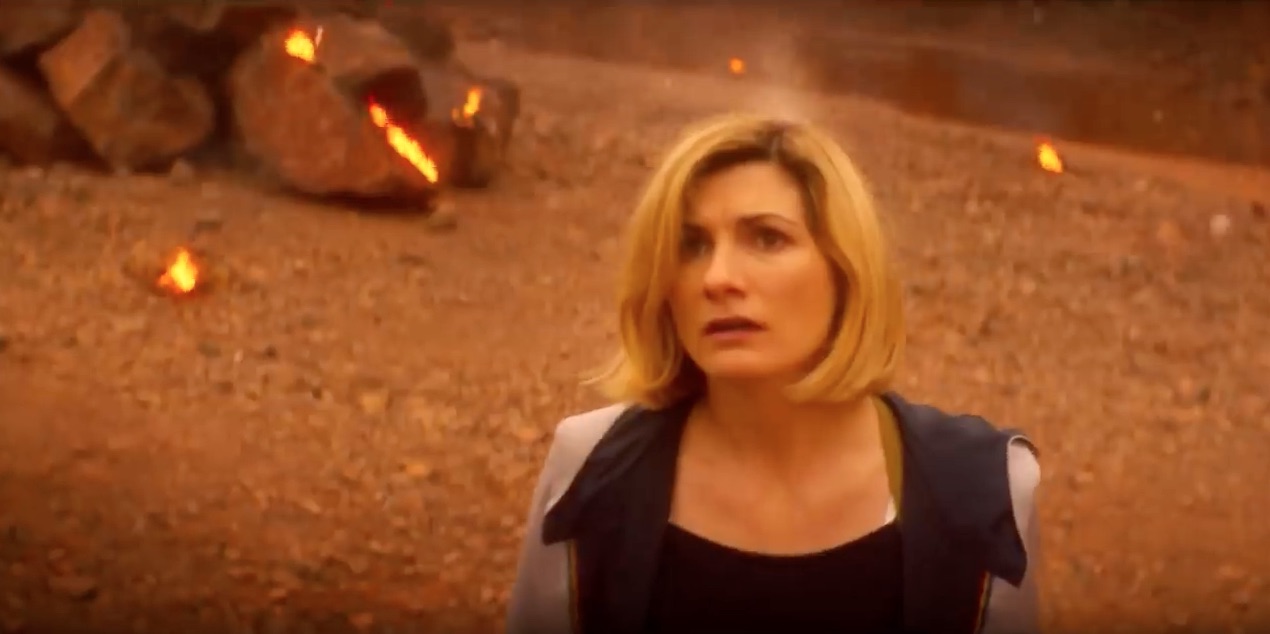 There's a rapid-fire sequence of things shown in the trailer. I've done my best to capture everything, but did let a few details slip by. The images are below, but first let's try for a high level view.
It sure looks like we'll see Gat again, and that there will be significant action on Gallifrey. Maybe there will be some time travel into pre-destruction, or maybe some flashbacks, or maybe The Master didn't destroy everything? In addition to Gat, there's a Time Lord in full garb. And that Timeless Child figure again, seemingly on Gallifrey.
The Master clearly puts The Doctor into some kind of cage of light - at which point he warns her that it's going to hurt. See The Master always survives; his involvement with the Cyber War, Gallifrey, using Gallifrey as a base for Cybermen, etc for that dialog.
One of the issues is the age-old thing of Doctor Who... The Friends of The Doctor are in danger, and therefore The Doctor will do anything to save them. The Master knows this trick and surely is going to play that card to the fullest.
Graham, Yaz and Ryan (as well as the humans they met last episode) are all in grave danger from Cybermen.
I'm curious if the episode is setting up an Earthshock-Adric moment? That was a Fifth Doctor story in which The Doctor and crew were dealing with Cybermen who'd invaded a space ship. That space ship was hurtling towards Earth about 65 million years ago. There was a tremendous battle, with seemingly all the Cybermen killed, and The Doctor reckoned they'd run out of time trying to figure out how to fix the ship and preventing it from striking Earth. But Adric had a last minute idea of how to fix it, and broke free to stay behind. However, there was a final Cyberman, who destroyed the console before he could finish his calculations, and Adric died when the ship crashed into the Earth. Of course - 65 million years ago matches the massive meteor strike that wiped out the dinosaurs.
Maybe ... Maybe ... this episode is heading for such a moment?
There's a series of moments in this between The Master and The Doctor. They're having some kind of face off throughout the episode, it seems.
Hilltop that isn't Gallifrey, and not Ko Sharmus's compound, but might be northern England near Sheffield -- The Doctor lunges at The Master while on that hilltop
Room on Gallifrey where The Master has The Doctor in a cage of light, and is about to show her the truth, and promises that it's going to hurt
A place of rocks and sand with burning stuff all around
It's all a jumble and hard to be clear what it is that will happen.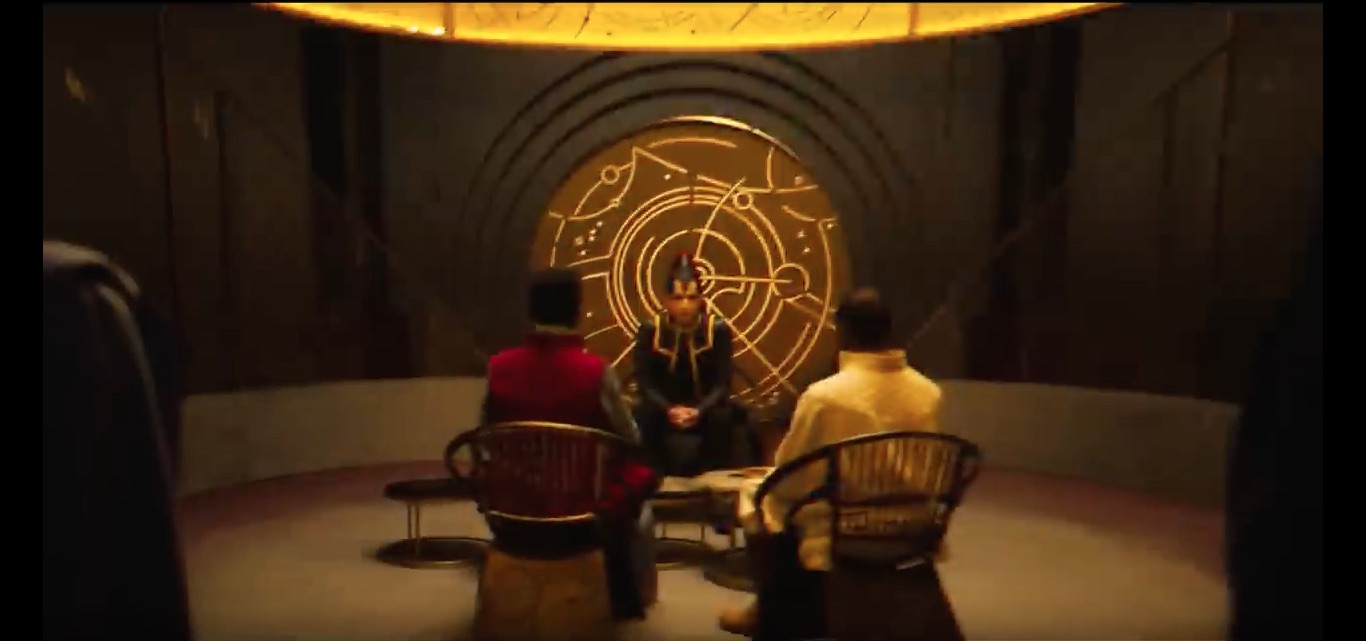 This looks like Gat, discussing something with two (three) others. In the background is an emblem of Gallifreyan writing.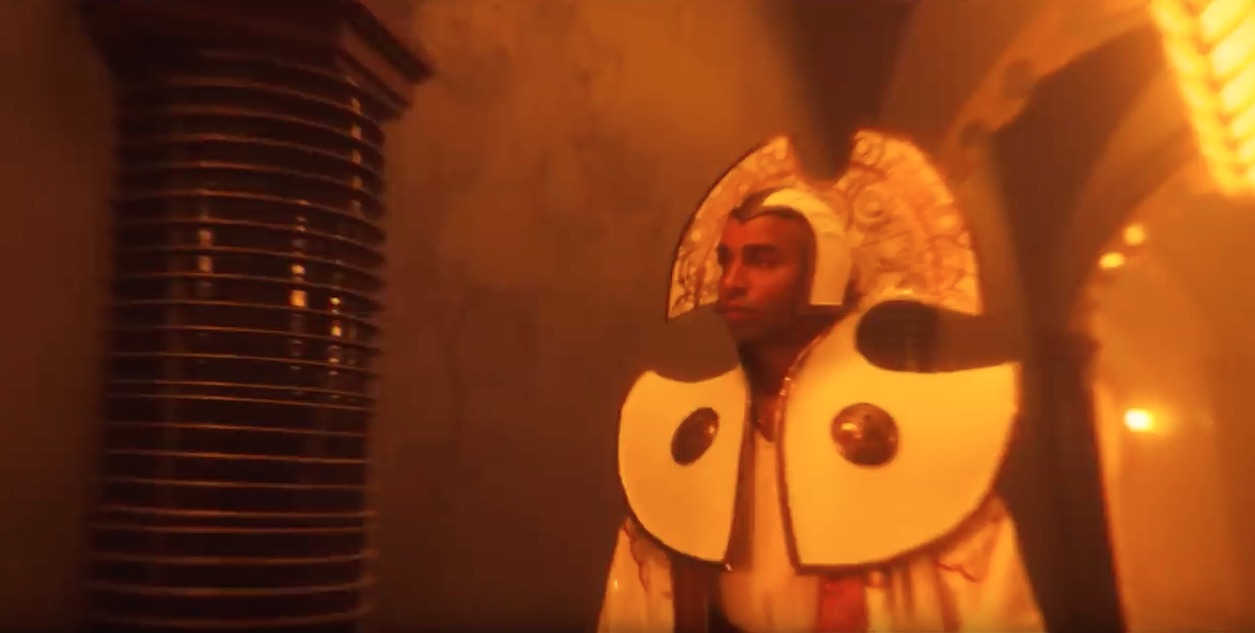 You youngsters won't recognize this since this outfit hasn't really been seen since the 1980's. The Time Lords wear this as official garb on Gallifrey.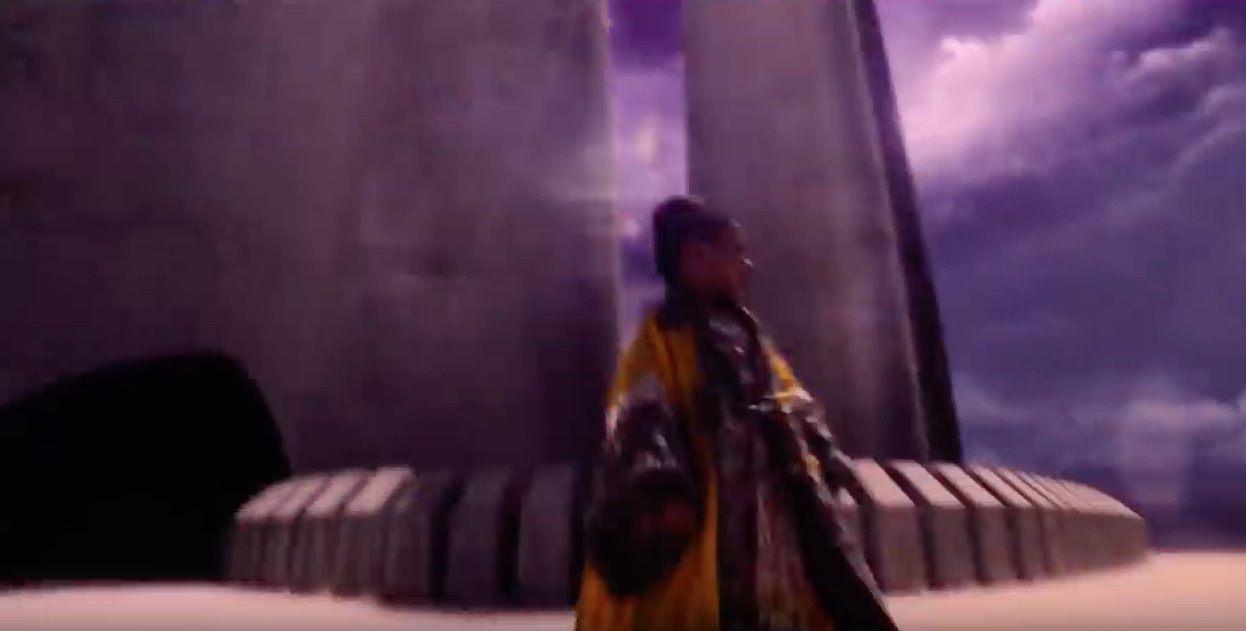 This is the Timeless Child again (probably).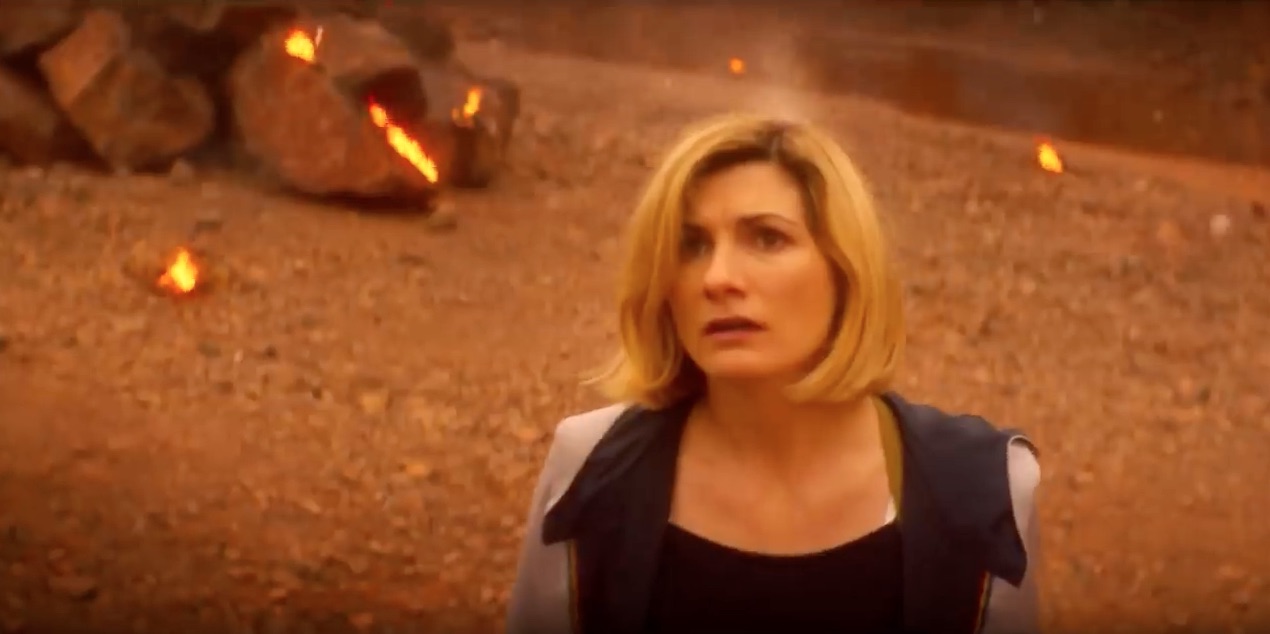 The Master: I told you before that everything you knew was a lie.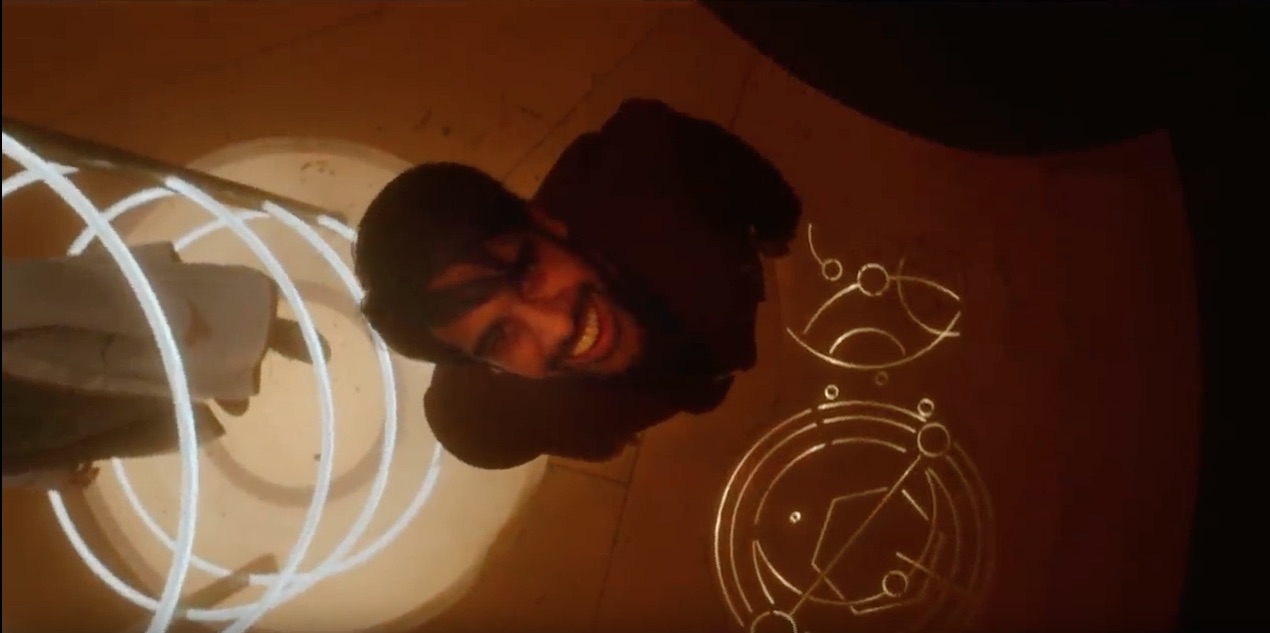 The Master: Now you get to face the truth.
In this image - The Doctor is within a cage of light, that is surely related to the scene from the Next Time Trailer where The Master says to brace herself because it's going to hurt.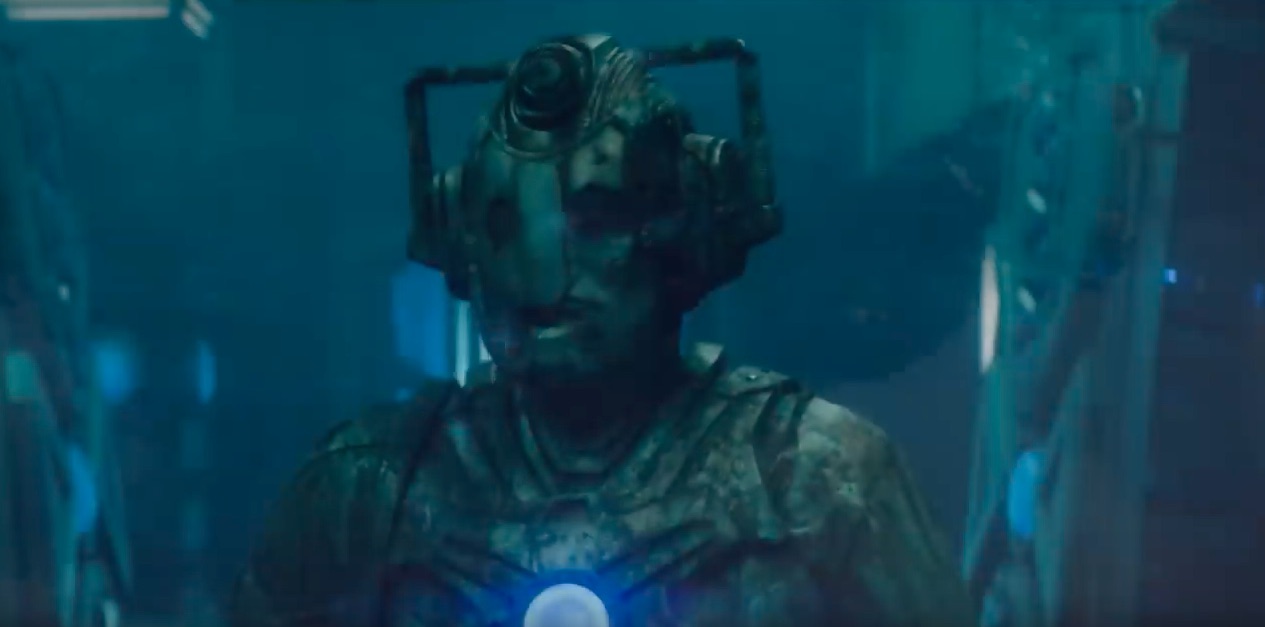 The Doctor: Whatever you want with me - fine - save my friends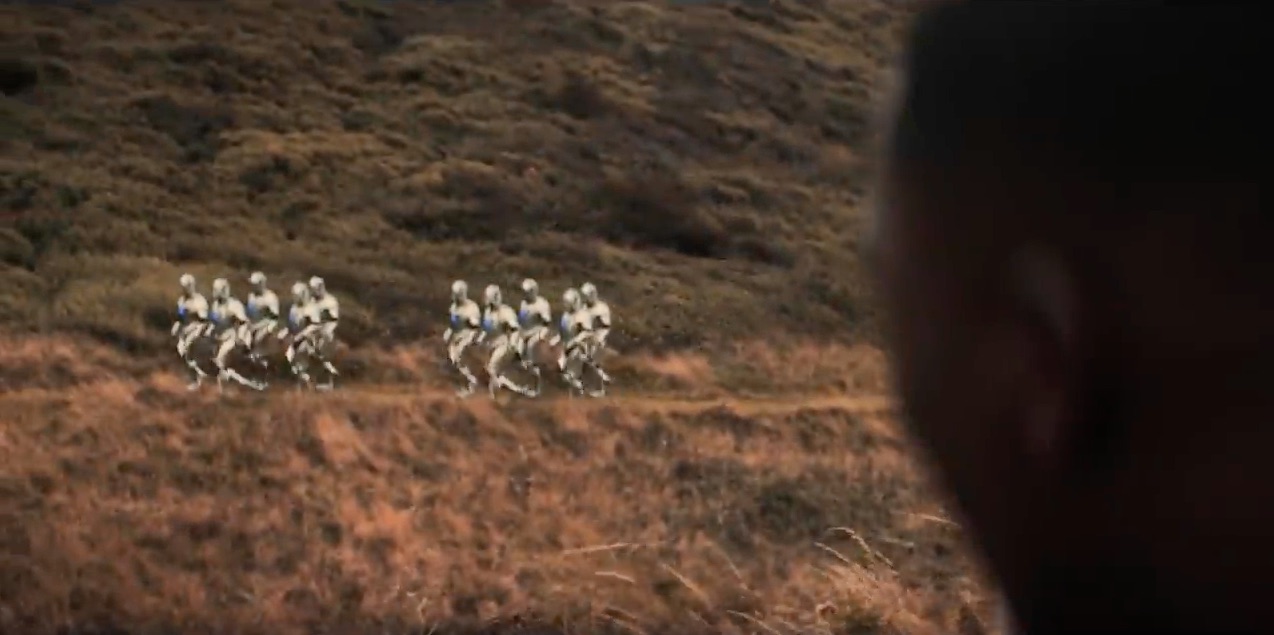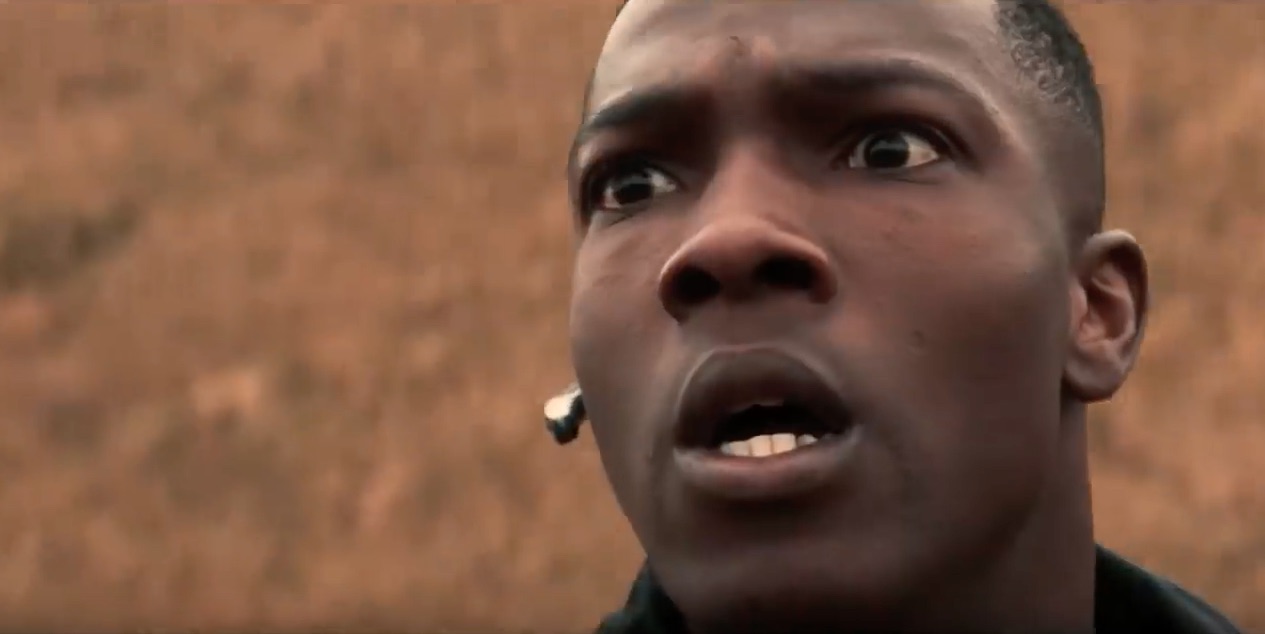 These Cybermen are obviously approaching Ko Sharmus's compound. This is where Ryan is being told he must fight, and be a pacifist some other day.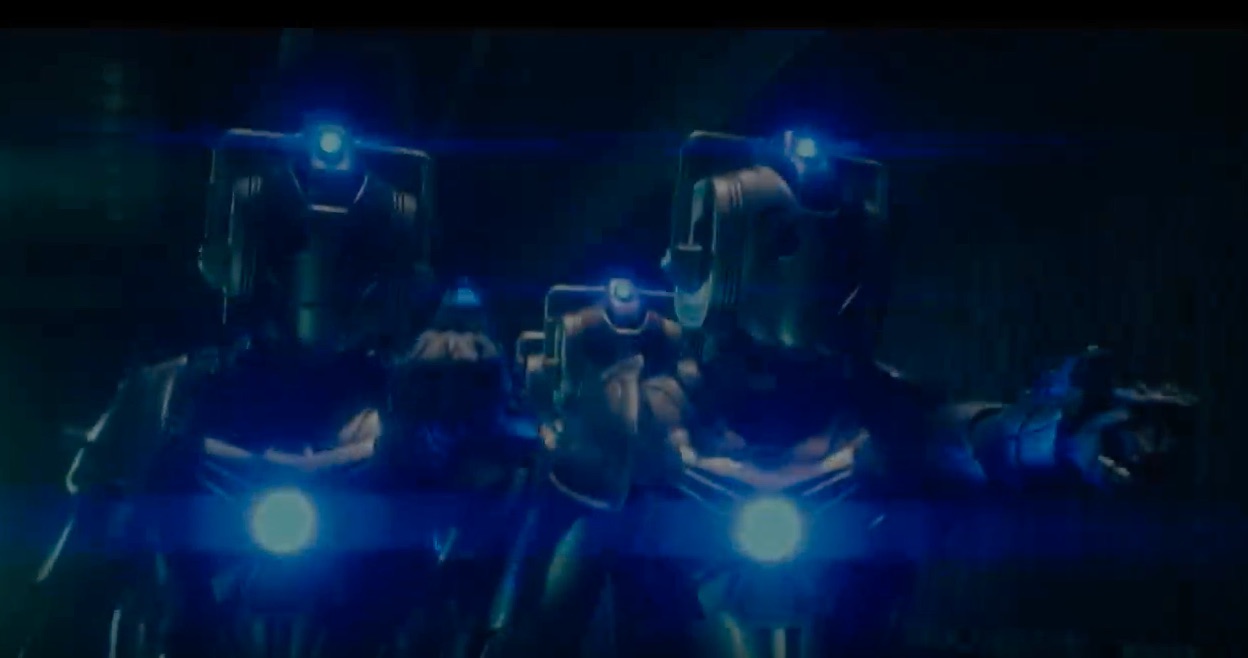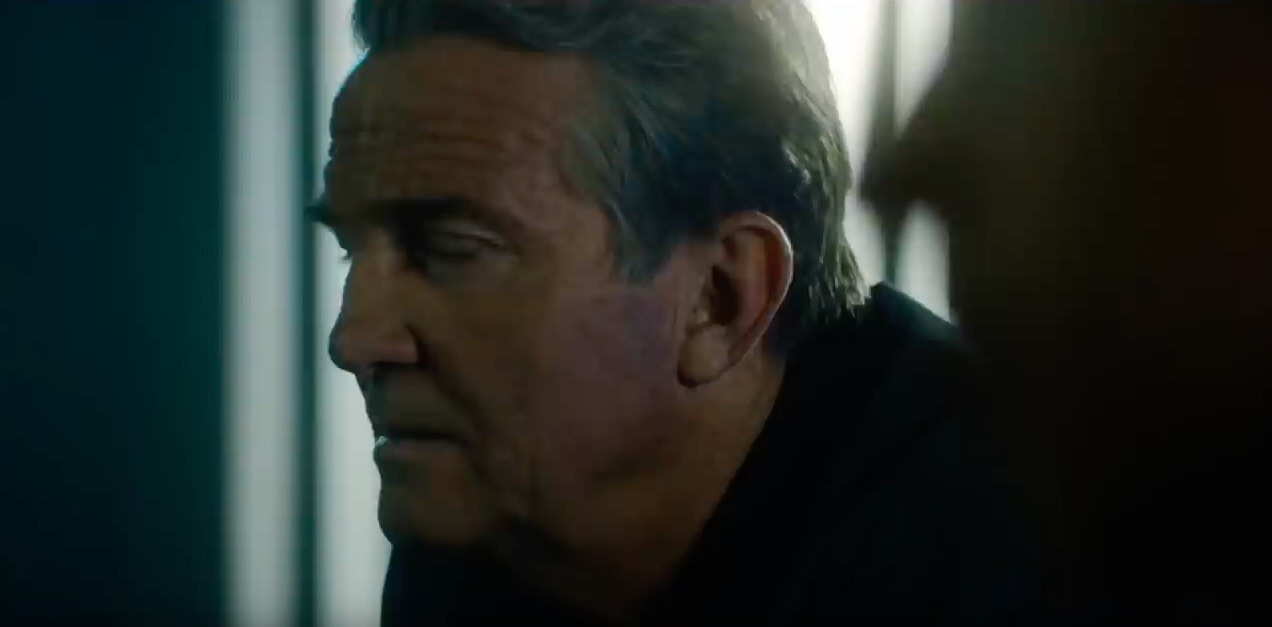 Graham and Yaz are obviously in huge danger. They're trapped on a Cyber Troop Carrier and must be wondering why the Cybermen haven't killed them.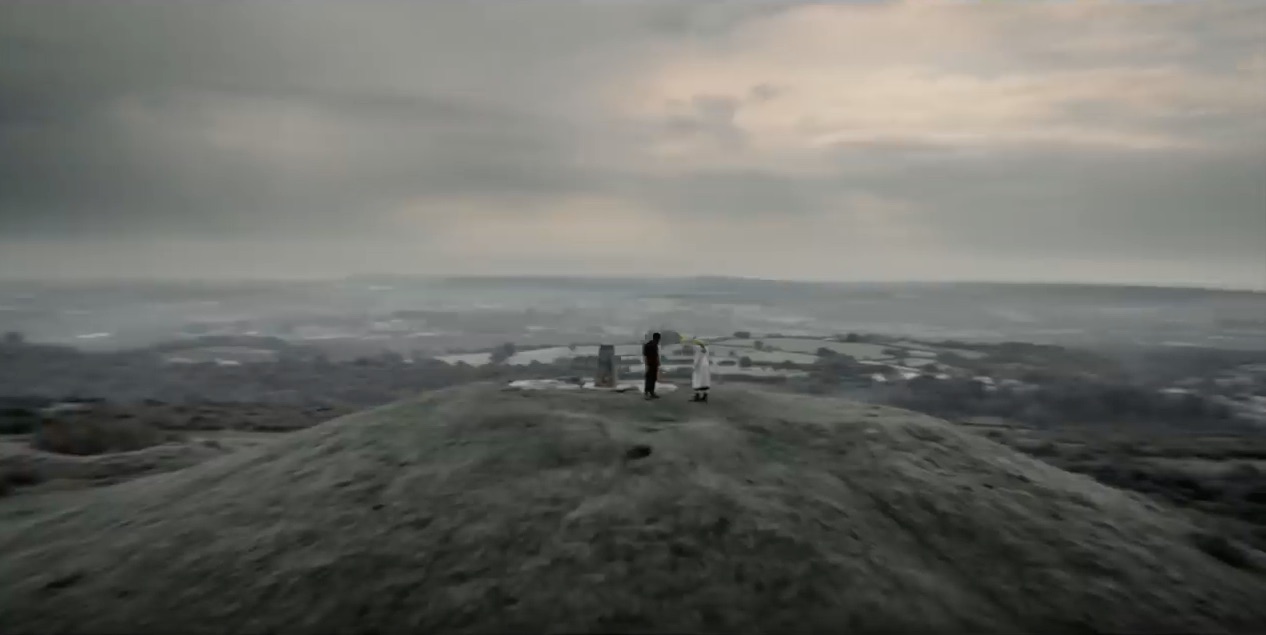 Where is this? They keep showing this scene. It is not at Ko Sharmus's compound, and neither is it Gallifrey. Instead it looks like Northern England, and might well be near Sheffield. There are buildings and farmland in the background.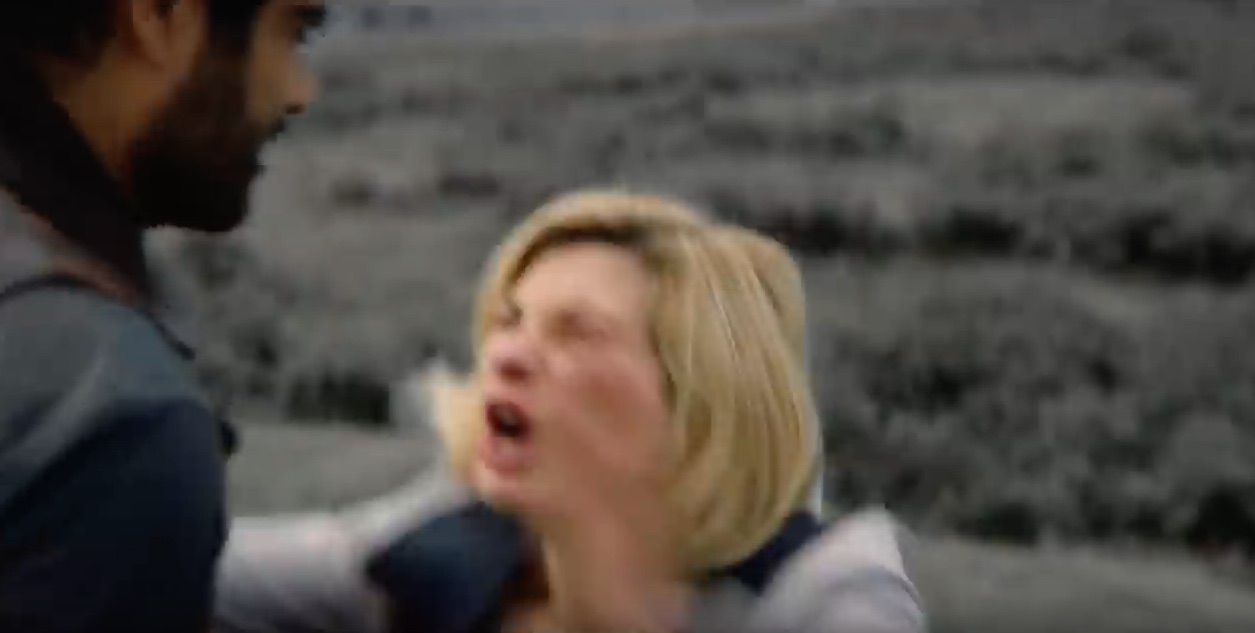 While on that hilltop - The Doctor lunges at The Master.
COMING SOON | The Timeless Children | Doctor Who: Series 12