By:
+David Herron; Date: July 9, 2019
Tags: Twitter »»»» Social Media Networks »»»» President Trump
A federal court has ruled that President Trump cannot block twitter users from seeing his postings, because he uses that account to conduct official government business. The ruling is applicable to any government official conducting official business through postings on Twitter.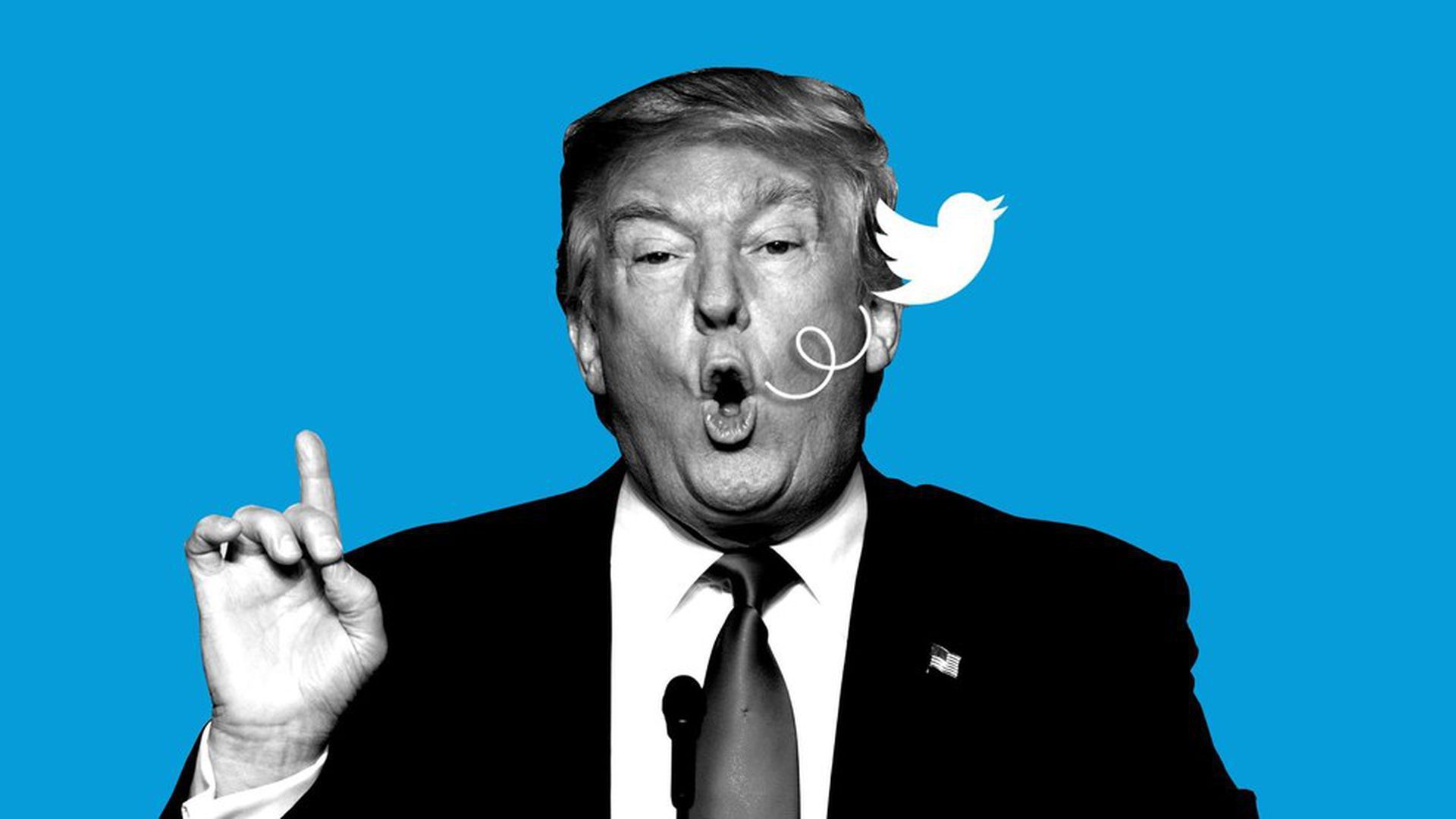 Twitter is increasingly used by government officials to make official statements in the role of their office. This makes their tweets an official government communication. Therefore the laws about public records and openness of official communication apply to tweets from government officials.
In the case, Knight First Amendment Institute at Columbia University represented several Twitter users blocked by the president. In the lawsuit they claimed that President Trump's habit of blocking people he disagrees with
"imposes an unconstitutional restriction on their participation in a designated public forum."
The Knight First Amendment Institute issued a press release (below)
In the ruling (the full ruling is available below) it is said:
"The First Amendment does not permit a public official who utilizes a social media account for all manner of official purposes to exclude persons from an otherwise‐open online dialogue because they expressed views with which the official disagrees," wrote Judge Barrington D. Parker.
Second Circuit Holds that President Trump Violated First Amendment by Blocking Critics on Twitter
July 09, 2019 NEW YORK—Affirming an earlier ruling of a federal district court, a unanimous panel of the U.S. Court of Appeals for the Second Circuit held today that President Trump's practice of blocking critics from his Twitter account violates the First Amendment. The decision comes in a case filed by the Knight First Amendment Institute at Columbia University on behalf of people who were blocked from the @realDonaldTrump account after they criticized the president and his policies. Following the district court's ruling last year, the president unblocked the plaintiffs but also appealed the decision.
"Public officials' social media accounts are now among the most significant forums for discussion of government policy," said Jameel Jaffer, the Knight Institute's Executive Director, who argued the case before the Second Circuit in March. "This decision will ensure that people aren't excluded from these forums simply because of their viewpoints, and that public officials aren't insulated from their constituents' criticism. The decision will help ensure the integrity and vitality of digital spaces that are increasingly important to our democracy."
The Knight Institute filed the lawsuit against the president and his aides in 2017 on behalf of seven individuals whom President Trump blocked from @realDonaldTrump after they criticized him in comment threads associated with that account. In May of 2018, the U.S. District Court for the Southern District of New York held that the president's Twitter account constitutes a "public forum" under the First Amendment and that the president is therefore barred from blocking speakers from his account on the basis of viewpoint.
"As the Second Circuit panel concluded, "once the President has chosen a platform and opened up its interactive space to millions of users and participants, he may not selectively exclude those whose views he disagrees with."
"With public officials across the country increasingly using social media to communicate with and foster debate among their constituents, today's decision should make them think twice before hitting the block button when they don't like what someone has posted," said Katie Fallow, Senior Staff Attorney at the Knight Institute. "It's unconstitutional and undemocratic."
The Second Circuit is the second appellate court in the country to hold that a public official's social media account can sometimes be a public forum under the First Amendment. Earlier this year, in a case also argued by the Knight Institute, the U.S. Court of Appeals for the Fourth Circuit held in favor of Brian Davison, a Virginia resident who was temporarily blocked from the Facebook page of a local public official.
Read today's decision here:
knightcolumbia.org
Read more about this case here:
knightcolumbia.org
Lawyers on the case include, in addition to Jaffer and Fallow, Alex Abdo, Carrie DeCell, and Jacob Karr of the Knight Institute, and Jessica Ring Amunson, Tassity Johnson, and Tali R. Leinwand of Jenner & Block.
For more information, contact: Lorraine Kenny, Knight First Amendment Institute,
lorraine.kenny@knightcolumbia.org, 646-745-8510
About the Knight Institute
The Knight First Amendment Institute defends the freedoms of speech and the press in the digital age through strategic litigation, research, and public education. Its aim is to promote a system of free expression that is open and inclusive, that broadens and elevates public discourse, and that fosters creativity, accountability, and effective self-government. www.knightcolumbia.org