; Date: Thu Apr 13 2017
Tags:
Today the US Military dropped the MOAB (Massive Ordnance Air Blast, a.k.a. Mother of All Bombs) in combat in Afghanistan. At over 21,000 pounds weight, 30 feet long, and 11 tons of explosives, this is the largest non-nuclear weapon in existence. As a non-nuclear weapon it isn't under control of nuclear weapon control programs. Yet, it has a blast radius of 1 mile and would therefore cause LOTS of damage.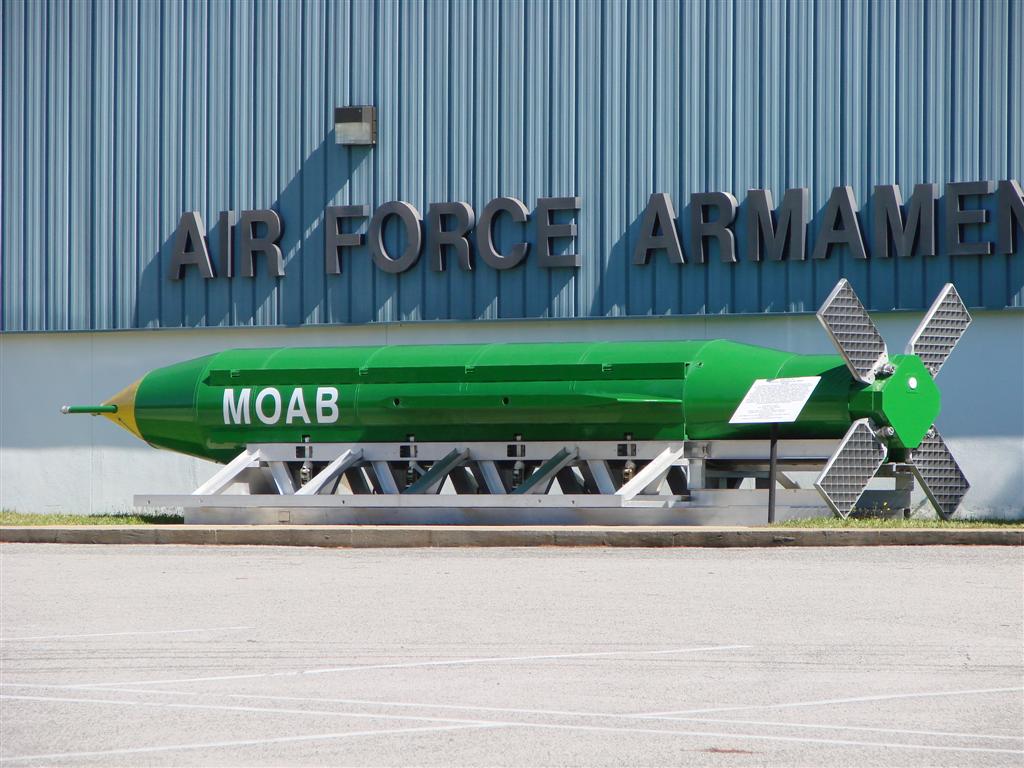 According to
Wikipedia:
The MOAB is not a penetrator weapon and is primarily intended for soft to medium surface targets covering extended areas and targets in a contained environment such as a deep canyon or within a cave system.
| Attribute | Value |
| --- | --- |
| Weight | 10,300 kg (22,600 lb) |
| Length | 9.1885 m (30 ft 1.75 in) |
| Diameter | 103 cm (40.5 in) |
| Filling | H-6 ( https://en.wikipedia.org/wiki/Composition_H6) |
| Filling weight | 8,500 kg (18,700 lb) |
| Blast yield | 11 tons TNT |