; Date: Thu Oct 07 2021
Tags: Doctor Who »»»» Doctor Who Season 13
The time to start Doctor Who Season 13 (and finish it by the end of the year) is upon us. The BBC has pulled a marketing stunt, projecting the image of a Sontaran spaceship over the skies of Liverpool. Obviously this is how The Doctor meets up with Dan, the new companion to be played by John Bishop.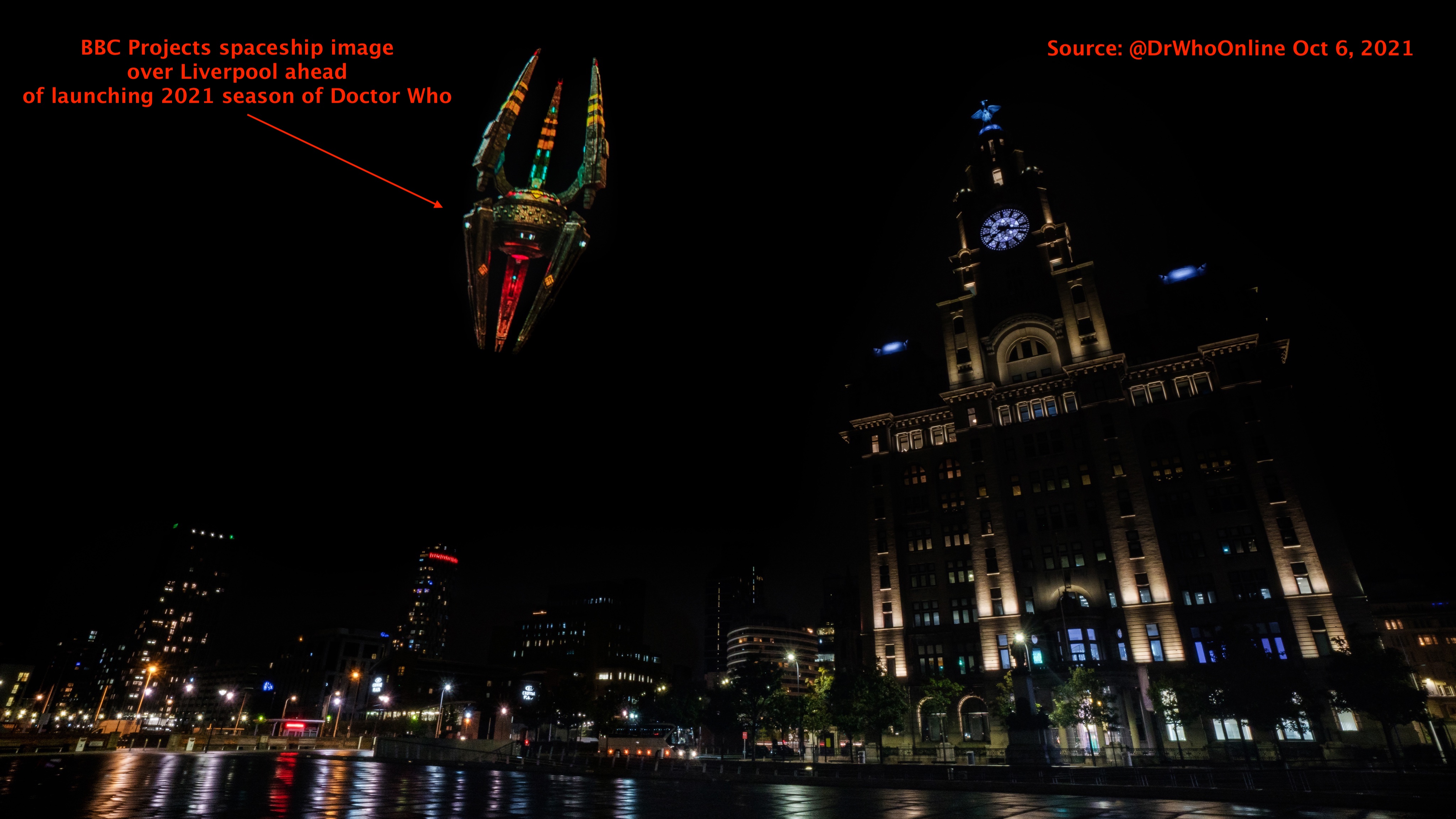 The schedule for upcoming Doctor Who episodes is that Season 13 (2021) will contain six episodes, followed by a holiday special on January 1, 2022. During 2022 there will be two additional specials, the last of which features the regeneration of Jodi Whittakers Doctor to the new one. See Oh my god YES, RTD is back as Doctor Who Show Runner
On October 6, 2021 ... the BBC projected an image of a Sontaran spaceship over Liverpool. That is a great big hint that Season 13 will feature Sontarans. Hopefully it will be a return of the scary Sontarans, rather than continuing the comedy Sontarans of Moffatts era.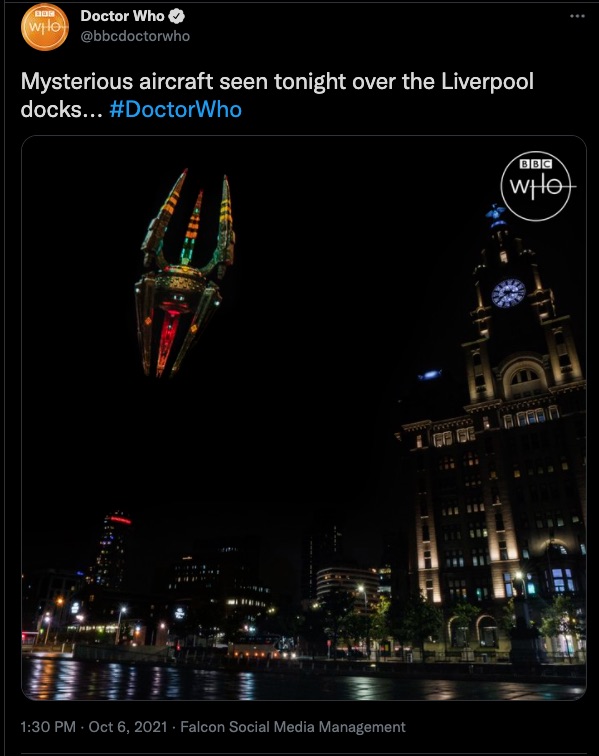 The BBC posted a similar image, with their own trademark, verifying that this is an official statement of the BBC. Jodi Whittaker's Twitter account also posted the same image.
According to
the Radio Times the location in the picture is George's Pier Head. This is a historical landmark in Liverpool.
As for this being identified as a Sontaran craft, see the following tweet.