; Date: June 13, 2019
Tags: Apple
The latest exploration of iPadOS 13 capabilities is how well it works as a proper desktop user experience. That is, what if we connect it to an external display, external mouse, and external keyboard, along with a couple portable disk drives? Bottom line is it all works, beckoning the possibility that iPad's can be used for more of what we currently do on regular laptop computers.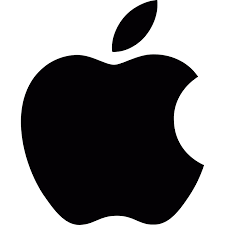 The video embedded below shows an iPad running iPadOS 13 connected to a USB-C monitor. The monitor has an embedded 4-port USB hub, and he connected a mouse to one of the ports. For a keyboard, he used a Bluetooth keyboard.
The iPad effortlessly displayed on the external monitor, however this was in "mirror mode" rather than it being a proper external display. Maybe Apple will get the hint and enable iPads to properly drive an external monitor?
In any case by itself the iPad became a very different kind of device. It is now closer to being a laptop replacement with iPadOS 13 than it ever has been.
The next stage of the test was to connect external drives. An external drive connected directly to the iPad USB port in iPadOS 13 is already known to show up as a drive in the Files application.
In this video the presenter demonstrated connecting a USB drive to the USB hub on his monitor, and the drive showed up properly on the iPad. He ended up connecting three external drives at once, and they worked fine. Plus he could get two instances of the Files app running side-by-side and drag/drop files from one drive to another drive.
The speed of copying files this way was very slow - e.g. 20 minutes to copy a 2GB video file. But it was possible, and presumably Apple will fix this issue sooner or later.
The second video attached shows a slightly different use case. The iPad was docked into a smart keyboard thing and no external mouse. In this case he used a USB-C hub connected to the USB-C port on the iPad, the hub has an HDMI port, a USB-A port, both SD card and micro-SD card ports, and an audio jack.
Files can be drag/dropped across the devices.
He also demonstrates that most file systems are recognized by iPadOS 13. NTFS is not supported.