; Date: May 9, 2017
Tags: Eurovision
The Eurovision 2017 contest is this Saturday, and today was the First Semi-Final. Of the 20 entries today, 10 have been selected: Moldova: Hey Mamma by Sunstroke Project; Azerbaijan: Skeletons by Dihaj; Greece: This Is Love by Demy; Sweden: I Can't Go On by Robin Bengtsson; Portugal: Amar Pelos Dois by Salvador Sobral; Poland: Flashlight by Kasia Moś; Armenia: Fly With Me by Artsvik; Australia: Don't Come Easy by Isaiah; Cyprus: Gravity by Hovigp; Belgium: City Lights by Blanche. These include some very intriguing songs, and some leaving me going WTF.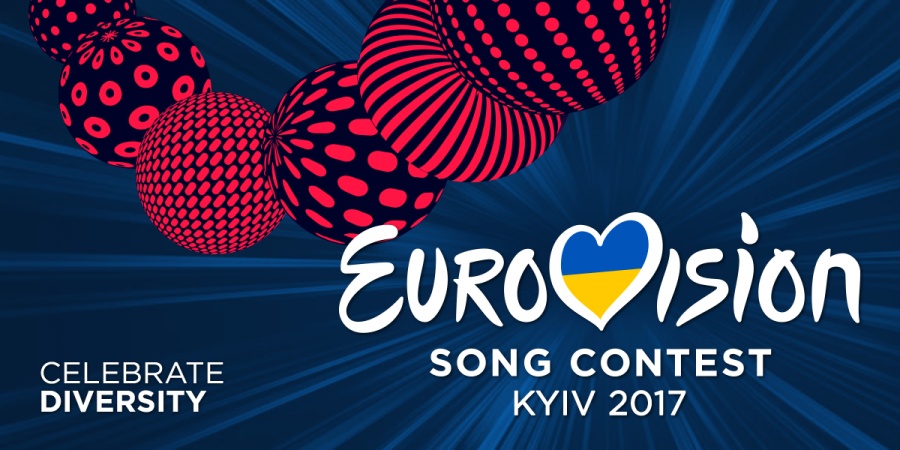 This song from Moldova's Sunstroke Project is one of my WTF's. While I have strong positive feelings for Moldova, as a country, this song leaves me going WTF. The video backstory is showing a strange threesome between a guy, his girlfriend, and the mother who is coming on strong to the guy. Yes, there are plenty of stories about this sort of thing, but WTF? WTF? The main thing going for it is the saxophone player.
Is being a Skeleton something to brag about? Azerbaijan's Dihaj has what sounds like an interesting song, with an interesting video background, but ... WTF ... "I'm a Skeleton"????? WTF WTF WTF
Okay, there are as many definitions of Love as there are people. While I don't understand the imagry in the video as Love, the sentiment is nice. But, I think that Greece's Demy may be mistaking sexual union for Love. Repeatedly the song stresses "you and me as one" and other things related to sexual unity. Is that all there is to Love?
Sweden's entry from Robin Bengtsson was obviously thought up in a Fitness Center. This song should have been considered for the Biggest Gimmick of Eurovision 2017, having the guys on treadmills. Since I can't get beyond the treadmills, it indicates there's not much to the song itself. We can't fault them on technical expertise to pull that off, but did it add anything to the song? And since it has proved such a complete distraction, the treadmill-dance-act erases any value the song itself has.
Portugal's Salvador Sobral gives us an extremely beautiful song, sung most beautifully. It fully deserves to be in the final contest. I don't need to know a word of Portuguese to catch the beauty of this song. Wow.
Poland's Kasia Moś has another gimmick that completely erases any value the song itself has. She's naked. That, of course, will not be allowed on the stage, as the Eurovision Rules prohibit nudity. If the singer has to rely on nudity to attract viewers, what does that say about the song? The song might be crap (I don't know, I was too busy reacting to the nudity) and the only reason it gets watched is because she's naked. WTF WTF WTF ...
Armenia's Artsvik gives us another song to not understand. It seems that the song itself might have some value -- it talks of a variety of colors, which could be symbolic of various types of people, etc. That's cool. The costumes, and the dance act, maybe it has significance to Armenian society, but I don't get it.
Good, a young person promising to not sell his love cheaply. Australia's Isaiah gives us a song that isn't a cheap love song, but is about love. The problem with the song is the singer himself is way too young to have the life experience that would have him say such things. What he says is wonderful, and we wish more people knew to not sell themselves too cheaply. This song would be stronger if it were sung by an older person with appropriate life experience.
Cyprus's Hovig gives us an intriguing song, both with the words and the visuals in the video. It's about a partnership strong enough that the two are each others bedrock. Very good. And the visuals go hand-in-hand with the ideas in the words. It's a strong song, with beautiful ideas, and great visuals to go along with it.
Belgium's Blanche gives us a song that is beautiful, but I don't quite understand. It's cool seeing lights causing a city to be filled with life.
Losers
In a contest like Eurovision, just being able to show up is winning. I hesitate to label them as losers, but the fact is they won't be in the finals. Some, in my opinion, deserved to go to the finals more than the ones who will.
Georgia: Keep The Faith by Tamara Gachechiladze The song itself is cool, about remaining true to yourself your ideals etc. The problem is with the visuals in the background, reeking of war and turmoil. Yes we're going through tumultuous times, where keeping faith in positive outcomes is very necessary. One of the images flashed a news article Russia Invades Georgia which, if this song had won, would possibly cause Russia to cry foul.
Albania: World by Lindita Don't remember enough to say anything
Montenegro: Space by Slavko Kalezic´ GIMMICK ALERT - this song features a guy, naked from the waste up, with a very long ponytail attached to his head, that he snaps around like crazy. The song sounded a bit interesting, but the hairpiece is crazy-making. I'm glad this song didn't make it.
Finland: Blackbird by Norma John The song is very dark. I'm glad it didn't make it.
Iceland: Paper by Svala The song sounds okay, but I don't remember enough to say anything.
Czech Republic: My Turn by Martina Bárta The song is good and has some great ideas.
Slovenia: On My Way by Omar Naber Don't remember enough to say anything.
Latvia: Line by Triana Park Don't remember enough to say anything.